Latest box office analysis from FilmGuardian leads on Warp's controversial comedy about Bradford suicide bombers; I've also re-posted an earlier post on this below with further reading resources:

Four Lions has roaring weekend at UK box office
Iron Man 2 may still be sitting pretty atop the chart, but the real winner is Chris Morris's jihadist comedy, which enjoyed the highest site average of all the new releases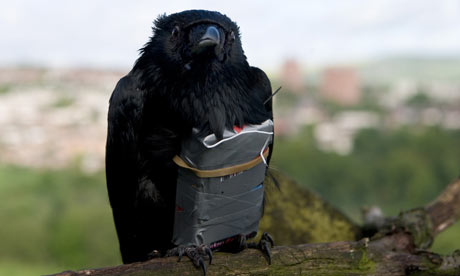 The winner
A comedy about British-born suicide bombers starring Riz Ahmed and Fonejacker prankster Kayvan Novak is by no means a sure thing at the UK box office. Hence, executives at
Four Lions
' backers Optimum posted messages of excitement and relief on Facebook over the weekend as the impressive numbers came rolling in: £609,000 from just 115 screens.
The site average of £5,292 was the highest of all the new releases, and double most of them. The result also compares favourably with the most obvious reference point: In the Loop (debut of £469,000 from 104 screens), released by Optimum in April 2009. The films share two writers – Jesse Armstrong and Simon Blackwell – and boast directors with reputations for edgy TV. But whereas Armando Iannucci's In the Loop benefited from brand value and cast elements from The Thick of It,
Chris Morris
's Four Lions began with a blank page. Clearly the Brass Eye creator's name, married to the controversial comedic concept, resonated with audiences. Four Lions is now set to expand on to significantly more screens.
THIS WAS THE EARLIER POST ON THE FILM:
Excerpt:
Halfway through
Four Lions
, Chris Morris's dark comedy about a hapless British gang of wannabe suicide bombers plotting death and destruction in London, one of the antiheroes, surveying the aftermath of an unscheduled encounter between a co-conspirator and a flock of sheep, screeches, "Is he a martyr or is he a Jalfrezi?" It's one of the movie's great lines, and as it floated above the heads of a largely American audience unfamiliar with the nomenclature of Indian cuisine, the thought dawned that it asks a pertinent question of the movie itself.
Four Lions
Production year: 2009
Country: UK
Directors: Chris Morris
Cast: Kavyan Novak, Riz Ahmed
Morris's brilliant work on The Day Today, Brass Eye and Blue Jam set the bar vertiginously high and his first foray into movie writing and directing arrives saddled with expectations. The story – which
follows a Sheffield-based gang as they train, bicker, strategise, bicker, bicker some more
and finally set off to London on their dastardly mission – is by and large engaging, and occasionally very funny. But you get the sense that the demands of cinema, namely a longer run time and the need for a linear, conservative story structure, have coerced Morris into sacrificing his anarchic vision in favour of a curry of not entirely complementary flavours.
By turns Ealing comedy, tragedy, thriller, buddy movie and satire, Four Lions isn't well served by the tonal shifts, but is always watchable for the performances of Riz Ahmed, Kayvan Novak, Arsher Ali, Nigel Lindsay and Adeel Akhtar as the jihadis. Their internecine warfare brings the biggest laughs, and there is much fun to be had from the trademark Morris doggerel; bilious, surreal convoluted outpourings coated in invective that spill out in Urdu (the gang switches between Urdu and English).
If anyone gets a chance to see this, I'd be interested to hear what they thought about it (just add a comment below)
[UPDATE 15TH APRIL:
feature on Chris Morris
; excerpt: 'The most sustained impression to date of his character, as well as his working practices, comes in Lucian Randall's new biography of the satirist,
Disgusting Bliss: The Brass Eye of Chris Morris
. Randall didn't get to interview his subject – that willingness to engage is far from universal – but, thanks to the co-operation of Morris's colleagues and acquaintances, he builds a portrait of a determined, uncompromising artist; loyal, generous friend and boss; and occasional pain in the arse.
His work is structured around the key insight that the ever-increasing presence of the camera in both public and private life legitimises or even occasions behaviour that would otherwise be recognised as absurd or harmful. Work predicated on this notion is now central to mainstream comedy, from the faux-documentary style of The Office to the various provocations of Sacha Baron Cohen and the persona of Stephen Colbert. Morris has done more to identify and skewer this cultural shift than anyone else and deserves wider recognition – whether he wants it or not.']